Your ketamine and TMS experts for depression and anxiety
Now Offering In-Office and Telemedicine Psychiatry & Psychotherapy Appointments
Mental Health and Depression Treatments in San Diego, CA
Are you looking for a psychiatrist in San Diego? Our psychiatric practice focuses on people 18-64 seeking treatment in San Diego for anxiety, major depression, and other mood disorders, as well as PTSD, ADHD, and insomnia. To address these often interrelated conditions, we combine cutting-edge science and technology with thoughtful, individualized approaches to care. Treatment program options include both intravenous (IV) and intramuscular (IM) ketamine therapy, Transcranial Magnetic Stimulation (TMS), and Theta Burst Stimulation (TBS).
For patients with psychoactive medication prescriptions, which are often used with one of the interventions above, we offer medication management focused on benefit vs. risk.
Why choose Pacific Psych Centers?
Top Rated Psychiatrists in San Diego, CA
Ketamine therapy is an option for treatment-resistant depression as an intravenous infusion or an intramuscular injection. Contact our office to set up a consultation with Dr. Jake Hollingsworth to see if you might be a candidate for depression treatment in San Diego. We offer inpatient and outpatient treatment.
Schedule Appointment
Please call or email to schedule an appointment.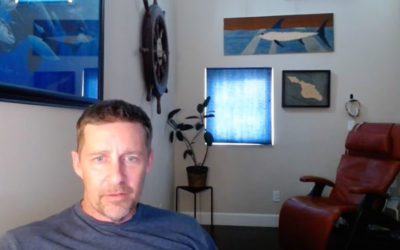 Welcome to our new vlog: Mental Health and Treatments with Dr. Jake. In this first video, Dr. Jake Hollingsworth of Pacific Psych in San Diego opens a conversation about what's happening at the clinic and in the world of mental health with an overview of drug...
read more